My faithful hand-me-down 5+ year old 24" Samsung LED HD monitor started flickering so I knew it was time to upgrade my monitor. I also came from the classic (now extinct) 24" iMac so I was ready to aim for the big guns and get a 27" monitor. After weeks of searching and researching I found the right monitor for me; the HP 27vx LED HD monitor.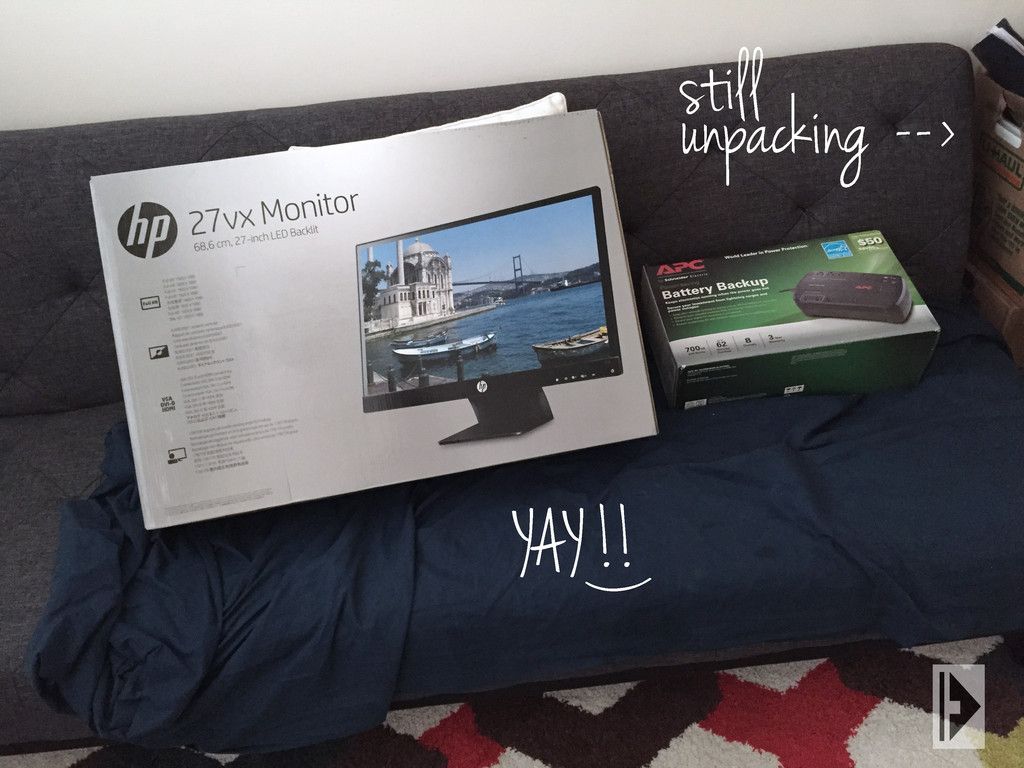 I had also purchased an APC battery backup system with my monitor, but the APC will be going in my living room. I will discuss that in another entry post. Anyway, the 27vx is not 4k and I have a reason for my purchase. I still work with and edit HD media. Until I get more gigs that require 4k then I will jump on having a second monitor in 4k. Heck, my TV isn't 4k either! Until 4k becomes the standard or the new normal then I will slowly transition my entire system to accommodate 4k. This was a practical move on my end even though it was so tempting to just jump into splurge mode. Believe me, it was not easy. Haha.
The 27vx also works well when I do graphic design. The colors and resolution are great for the price. I paired the 27vx with my 13" MBP which I use as my workhorse these days. The quality in imagery on the monitor comes very close maybe even better than the MBP.