My journey to mirrorless 4k has not been easy. One might think getting the beloved & popular Sony A7RII or A7SII would be an easy pick, but not for me. It took me months of research and thinking on what 4k mirrorless camera would be best for me, and believe me the Sony cameras were definitely on my list. Instead of listing why I didn't go that route, here is what I chose: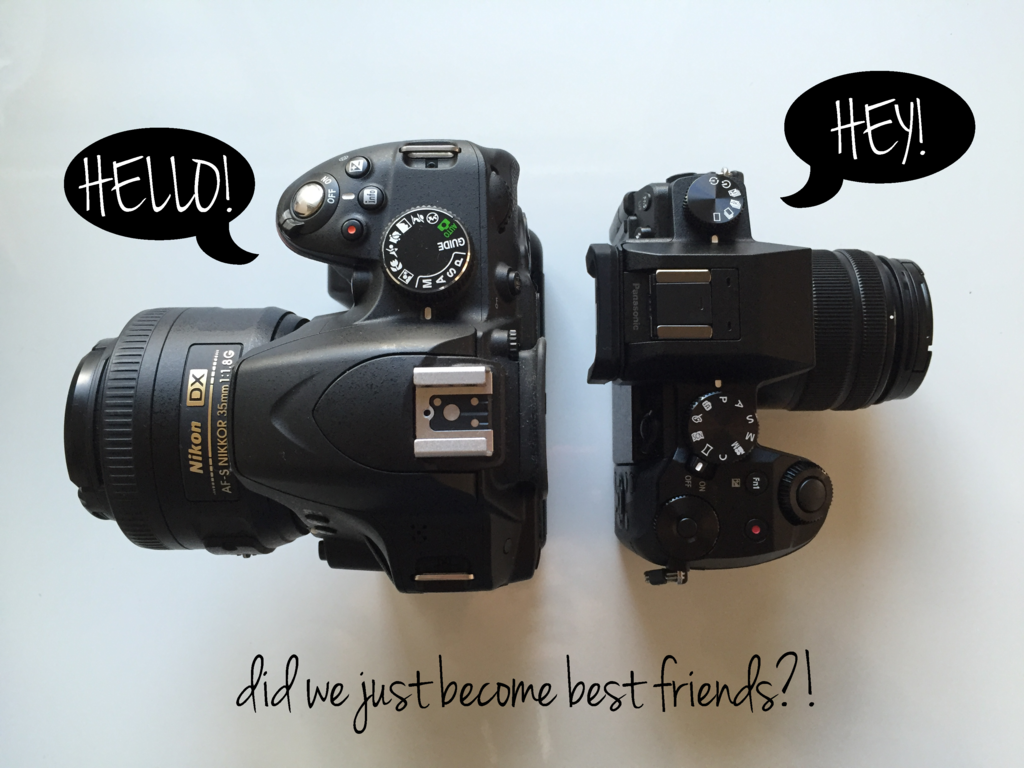 The Panasonic G7 is my latest baby and I am happy to have it the family. I'm very new to micro four thirds, 4k shooting, and mirrorless so I will be doing a bunch of test shoots with the G7 to test its capabilities. The weight and size of the G7 compared to my Nikon D3200 is astounding. The D3200 is already one of the smallest DSLR's in the Nikon family so it was a nice surprise to see the G7 be smaller than that. It's actually quite cute. The G7 is super quiet! At one point I wasn't sure if I pressed the shutter or not. What I love about the G7 is the dials. So much easier to control the ISO, aperture, and shutter w/o having to go through the menu or pressing/holding buttons. I like using manual mode on my cameras even with the lenses, but the AF on the G7 is bananas! So fast and accurate! As far as image quality (photos) goes I think the D3200 still dominates only because of the lenses I have for that camera, but right now the G7's 14-42mm kit lens isn't so bad at all. Metabones Nikon F to MFT adapter in the near future? Maybe ;)
Here is a camera test (video) I did with the G7:
Shot at 24p (4k), ISO at 200, aperture at 5.0, natural lighting, and handheld. Now for post, I wanted to test the capabilities of my 13" MBP editing 4k without transcoding - and yeah, that didn't work out as I hoped. Even changing the playback resolution down to 1/8 it still lagged :/ and I consider my 13" MBP a beast. The white balance on the G7 is great, I set it to AWB and the whites and colors came out naturally. I added a filter on the footage to change the tone of the video a bit, I used Adobe's Fuji Reala 500D Kodak 2393 color. And that's basically it. I kept everything in this shot very simple, and I'm excited to test the G7 even more out on the field.