Edited an unscripted reality project for CryptTV. An inspired project from the latest horror flick, The Witch. I don't normally do horror genre projects so when this came to me I was a pretty stoked.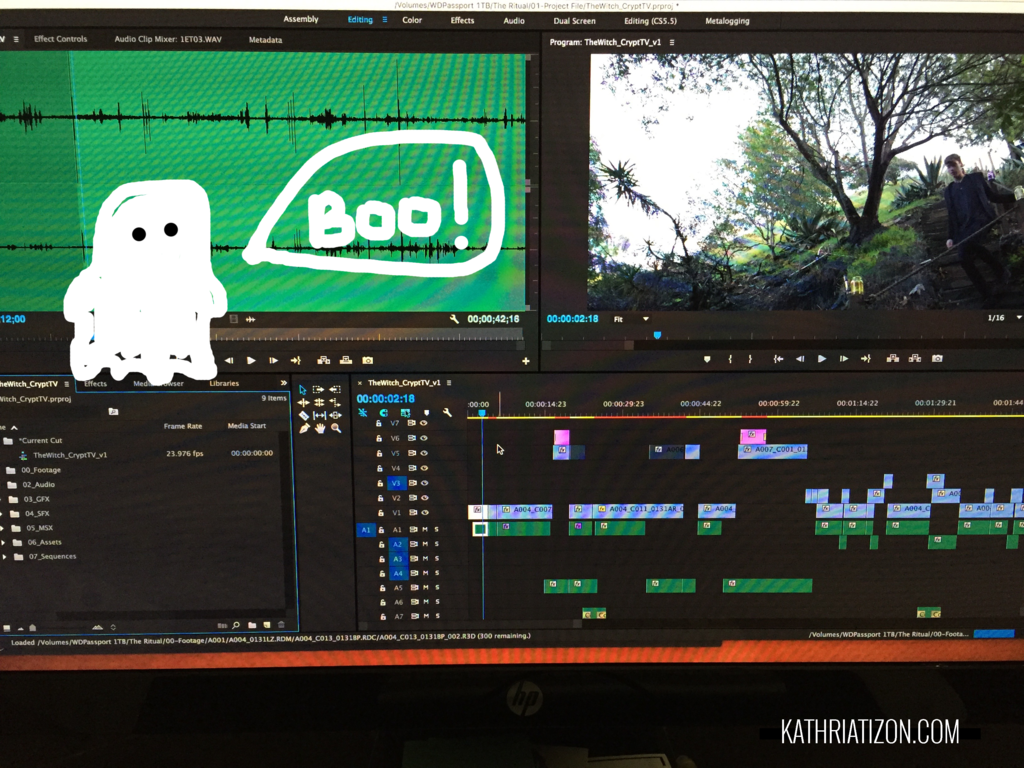 *that's a ghost if you couldn't tell
That excitement was short lived though. The project is now in the hands of CryptTV's inhouse editor. For those who aren't in the entertainment industry, this happens a lot. Well, maybe not a lot but it's common for projects to jump from one place to another. Now I'm curious to see how the final cut will be. That to me is the interesting part - to see another editor re-cut your work.
UPDATE
Here is the final cut on Facebook