I'm back on the show Food Truck Fanatics!
First season
was apparently a hit so I didn't expect a second season so soon. More late night editing and craving whatever episode I'm cutting lol Last season I bought pudding (and I don't normally go for pudding) while cutting the pudding episode. Influenced by my own editing. HA.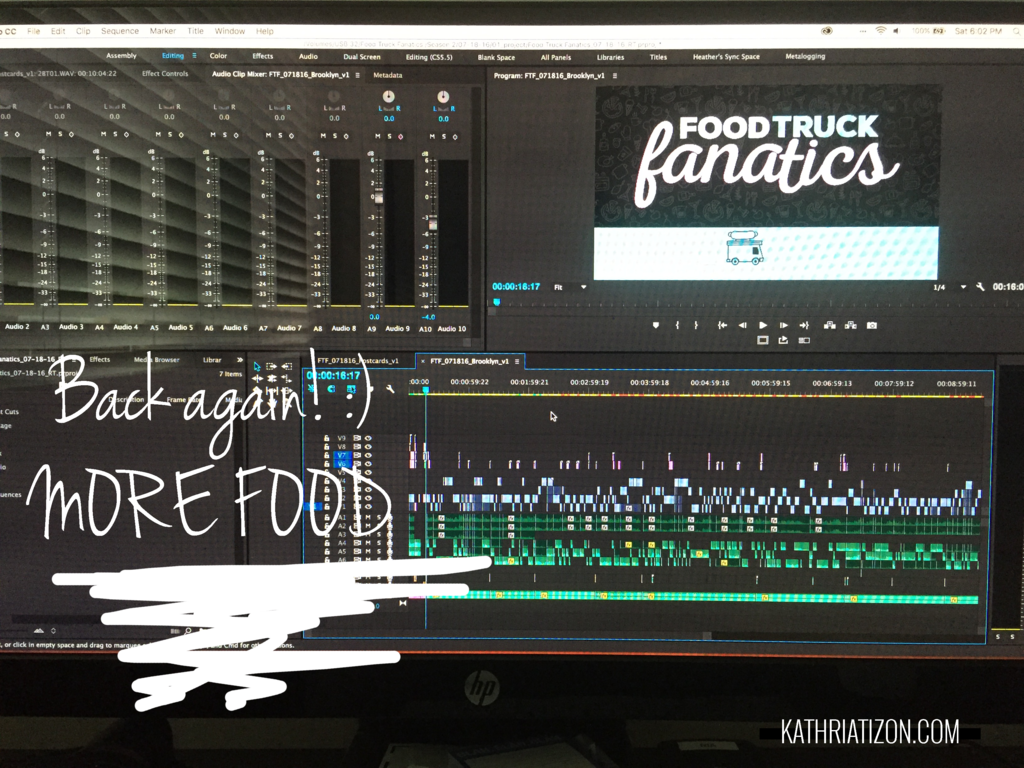 But look at that timeline though :) I'm an OCD editor, I like things organized. You'd be surprised how some editors work - we're not all the same!
UPDATE
Watch Food Truck Fanatics season 2 here:
https://www.go90.com/shows/1mtfRDX6Ezd